Welcome to Douglas Fey Pottery
Each item hand made by one craftsman, one at a time-----no two are the same.
On the following pages you will find information about my offering of handmade terra cotta Bird GarglersTM and related creations, how I make them, how they are installed, and examples of some of my past work.
Included in the following pages is a recent addition of cast bronze work. Finally, the last page is devoted to instructions for placing an order and making a purchase.
All of my ceramic bird houses are individually hand made; no molds are used in their creation. By attending to each creature separately, I am free to explore variations and combinations of physical attributes and personality traits thereby imparting a unique character to each Bird GarglerTM.
Made of quality red earthenware clay, each completed GarglerTM is allowed to air dry and then fired to approx. 2000 degrees F. After cooling, glaze and colors are applied and the Garglers are fired a second time to approx. 2000 degrees F.
The completed Bird GarglersTM are quite durable in all weather conditions and can remain installed outside throughout the year to provide all-season protection for the birds.
Each Bird GarglerTM measures approximately 9"- 12" from mouth to the back and about 8"- 9" across. Dimensions will vary according to the particular style of GarglerTM.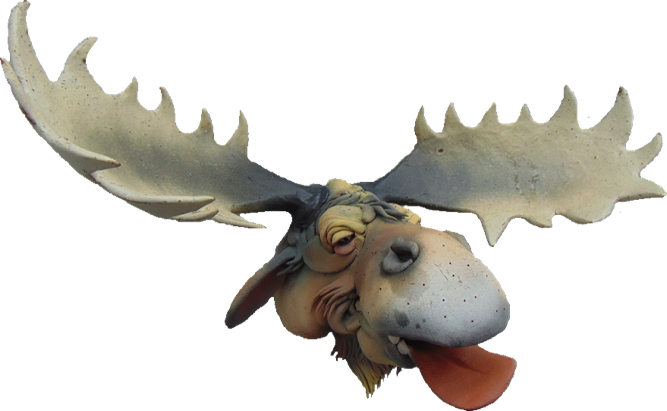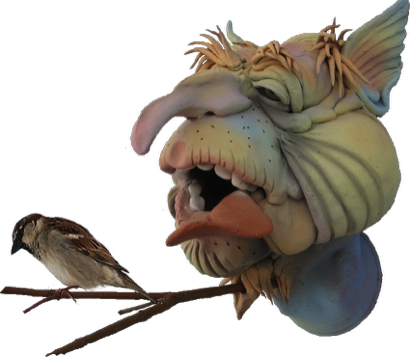 Douglas Fey Pottery---1220 Alpine St---Longmont CO 80504---303 651-3329---douglasfeypottery@gmail.com copyright 2021 Douglas Fey