New design concept examples below illustrate an expansion from the original Bird Gargler. Currently, these are strictly "one-of-a-kind" works which, in some cases, attempt a more architectural style or a variation in design.
Ideas for this type of work are welcome.
If price is not shown, feasibility and price will be discussed upon request.
Hand painted mounts.
These examples are of hand painted, mounted characters not intended to be Bird Gargler bird houses but rather interior variations on the theme.
Feasibility and prices will be discussed upon request.
Oddities and Garden Accessories
These are examples of customer special requests. These only show some possibilities of what can be done. Items shown may not be currently available.
More information is available upon consultation.
Speciality Bird GarglersTM, custom requests,
fountain heads, & painted pieces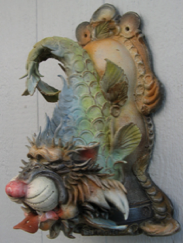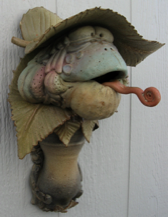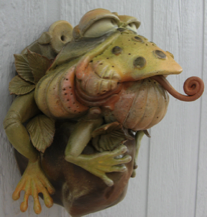 16WATERSPITTER01
glazed
this style unavailable
16WTOADHOUSE01
unglazed
$135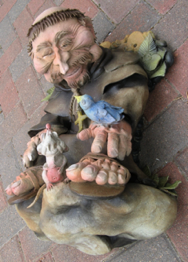 16WSTFRANCIS
glazed
this stye unavailable
16WSTFRANCIS
glazed
this stye unavailable
16WSTFRANCIS
glazed
for mounting on flat wall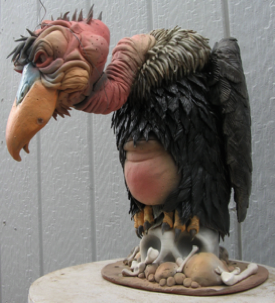 16WRAINGUTTERSPOUT01
glazed